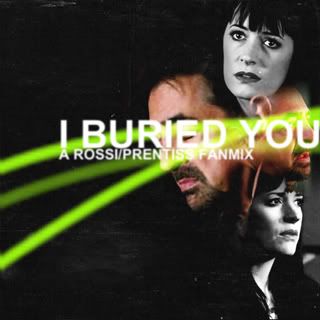 Lol my graphics suck...and I've been gone way too long! And I swear, I'll get to talking to you guys soon. Expect some fangirling over the new Jane Eyre movie I just got around to watching last night ;D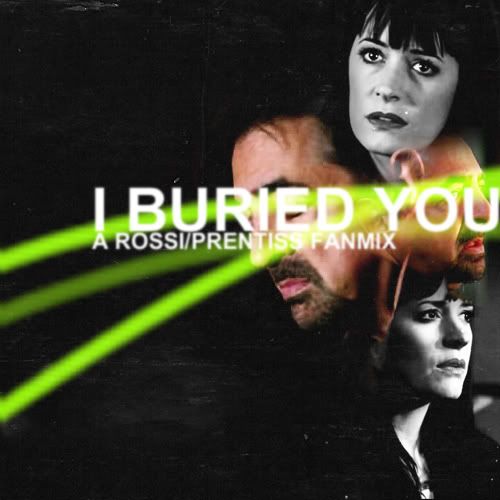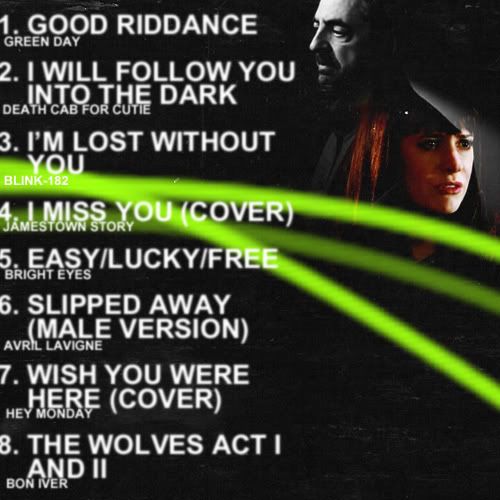 01. GOOD RIDDANCE
GREEN DAY

I hope you had the time of your life



02. I WILL FOLLOW YOU INTO THE DARK
DEATH CAB FOR CUTIE

If there's no one beside you
When your soul embarks
Then I'll follow you into the dark



03. I'M LOST WITHOUT YOU
BLINK-182

I'll leave my room open till sunrise for you
I'll keep my eyes patiently focused on you



04. I MISS YOU (COVER)
JAMESTOWN STORY

Don't think death won't come get you
Because it will
Life's misconstrued



05. EASY/LUCKY/FREE
BRIGHT EYES

Another century spent pointing guns
At anything that moves



06. SLIPPED AWAY (MALE VERSION)
AVRIL LAVIGNE

I didn't get around to kiss you
Goodbye on the hand
I wish that I could see you again
I know that I can't



07. WISH YOU WERE HERE (COVER)
HEY MONDAY

Every day fades to black
Sick and tired of pretending darling
That you'll ever come back



08. THE WOLVES ACT I AND II
BON IVER

What might have been lost -
Don't bother me



DOWNLOAD.